"The philosophical approach to music, patience and friendliness are for me essential criteria for the musical evolution of the student. "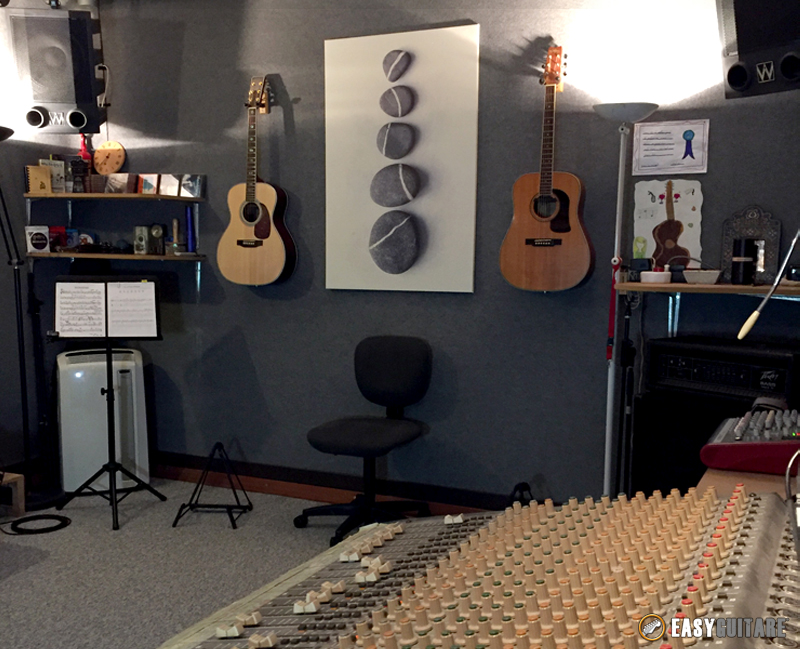 With thirty years of experience in the musical field, and offering different concepts of pedagogy that adapt to the students' wishes and level, EASYGUITARE aims to teach contemporary music in its entirety including the MAO (Computer Assisted Music). 
It offers the discovery and learning of music in all its forms, be it for the simple pleasure of learning or the follow-up of a career plan (eg. preparation of entrance examination in a professional school), through individual or group lessons. 
You will learn in a fun and professional way the strings that will allow you to express yourself with music.

Study

of

contemporary

music, classes are

taught

at

all

levels

to

children

and

adults

alike

.

 


Thematic

music workshops

with

groups

led

by a

teacher

possibly

during

the

school

holidays

.

 


Entrance exams

preparation

 
Graduated and experienced in the field in business and independent both in the areas of music electronics and computer, I also offer courses on musical equipment whatsoever. 
This can range from simple maintenance and use of its instrument, from computers, amplifiers, or sound equipment, to the concepts of making specific equipment for the guitar, the sound system, the Computer Assisted Music, or home studio. 
Advice and support for the musical equipment purchase project are offered during music lessons, in order to help students acquire the equipment they need according to their budgets to the best resellers. 
A follow-up on the ergonomics is assured with each course in order to avoid as much as possible the physical pains and defects of game related to a bad technique. 
Different teaching methods based on listening are used according to the personality and goals of each student. Classes can be taught in French, English and Spanish. 
In order to guarantee the lessons' quality, I only teach a limited number of classes per week. 
A warm and professional "I Tech" atmosphere bringing all the musical equipment of current technology, which is different from a traditional classroom and offers quality sound


Ready electric or acoustic guitars. Course materials are provided (photocopies, documents) 


Computer Assisted Courses (MAC / Windows)


Advice and help on acquisitions and knowledge of musical equipment.


Advice for the realization of musical studies projects either at the Jazz Conservatoire of Lausanne or in foreign schools


Course support provided


On-site parking (Louis Bertrand)


2 minutes walk to buses 2, 19, 21, 22, 23, trams 14